This coffee shop is one of my favorite places to study out in Iloilo. It has comfortable chairs and a setting conducive for studying. It has its own library and its own kitchen in the center of it all. When they cook, the scent of the food wafts through the place making you want to order something too. The coffee is good and the menu extensive (for a coffeshop) and not the usual.
Two thumbs up for this cafe! :)
Menu. Click images to enlarge. Open in new tabs to superenlarge.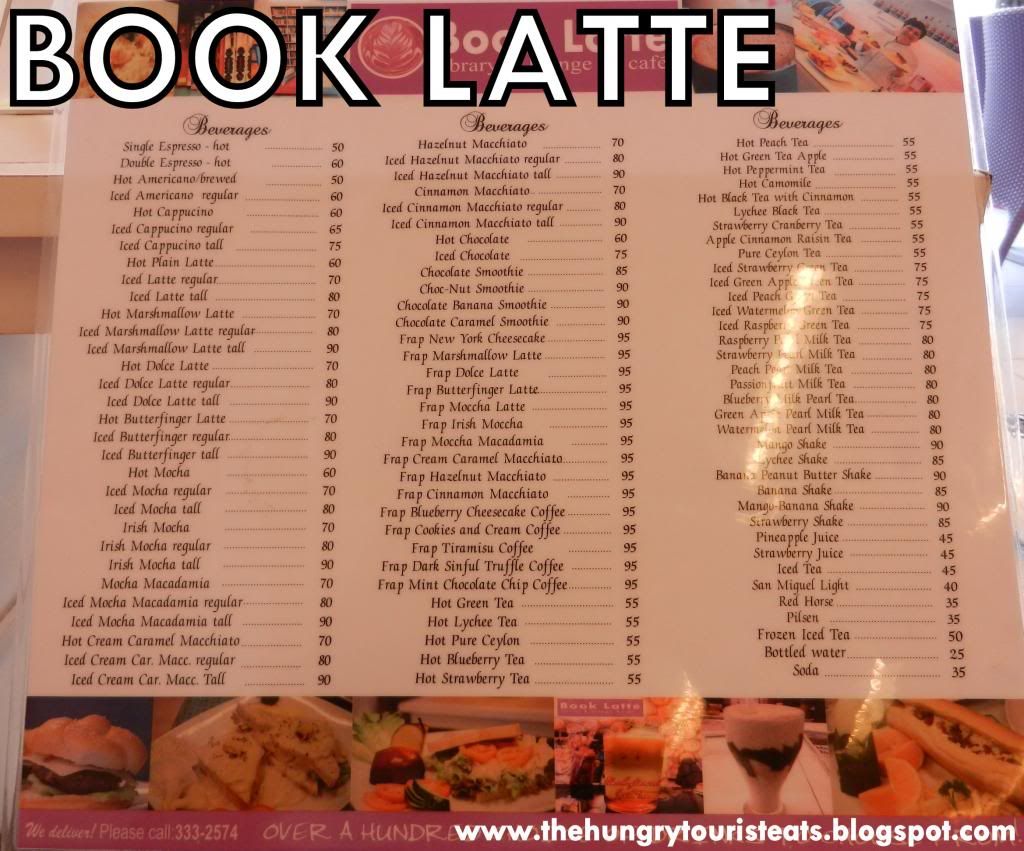 Book Latte
Quezon St., Iloilo City (beside Robinson's)
(033) 300 1304
Open: Mon-Sat 9 AM - 8 PM
Book Latte on Facebook 1
Book Latte on Facebook 2